Pellet Information
JJM® products use our proprietary pH Power Pellets®, which are produced at our facility and whose formula has been developed over years. pH Power Pellets® are found exclusively in JJM® products. pH Power Pellets® are non-toxic and shelf-stable, with magnesium oxide as the active ingredient.
pH Power Pellets® refills are sold as individual recharge kits for the (1) JJM® unit. In addition, we also offer pH Power Pellets® in bulk pails for contractors or technicians servicing multiple JJM® neutralizers in the field.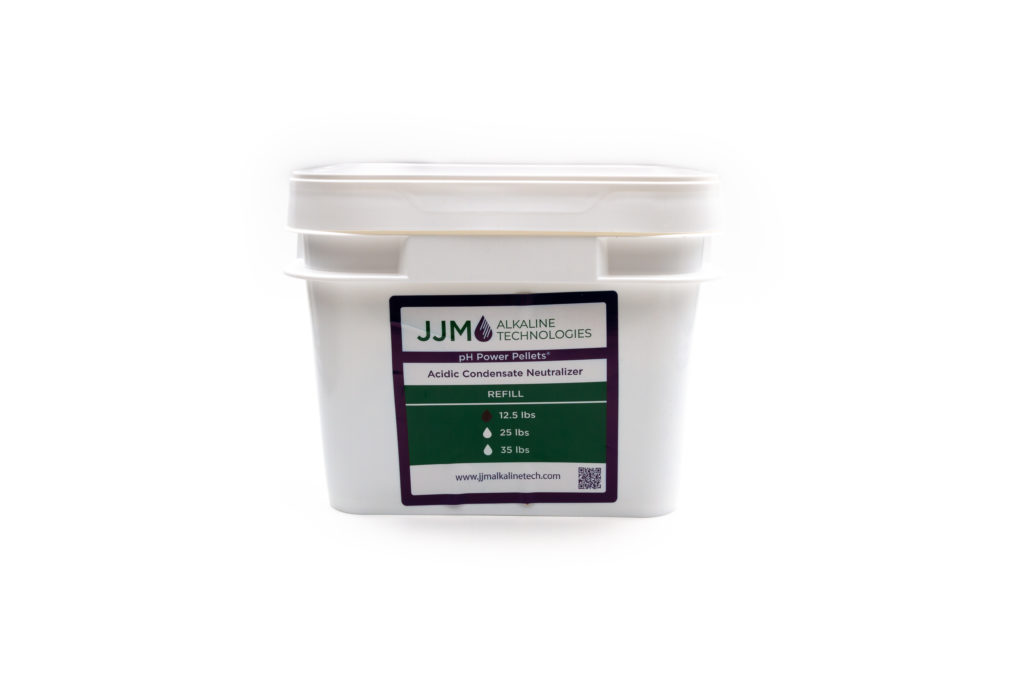 JJM Neutralizers
Only pH Power Pellets® can be used in JJM® neutralizers. Any other media, such as limestone or marble chips, is strictly prohibited. Failure to follow these instructions completely voids the manufacturer's limited warranty and could cause a safety hazard, severe personal injury, death or substantial property damage.
Additional information on pH Power Pellets®, including Safety Data Sheet, can be found in Information Materials.