CBM-Series
The CBM-Series is the latest innovation from JJM® that features a streamlined profile and transparent capsule, which enables operators and service technicians to visibly inspect the efficacy of the neutralization process. The CBM-Series is easily serviced in the field via our factory-direct refill pre-charged with pH Power Pellets®. Floor or wall-mounted.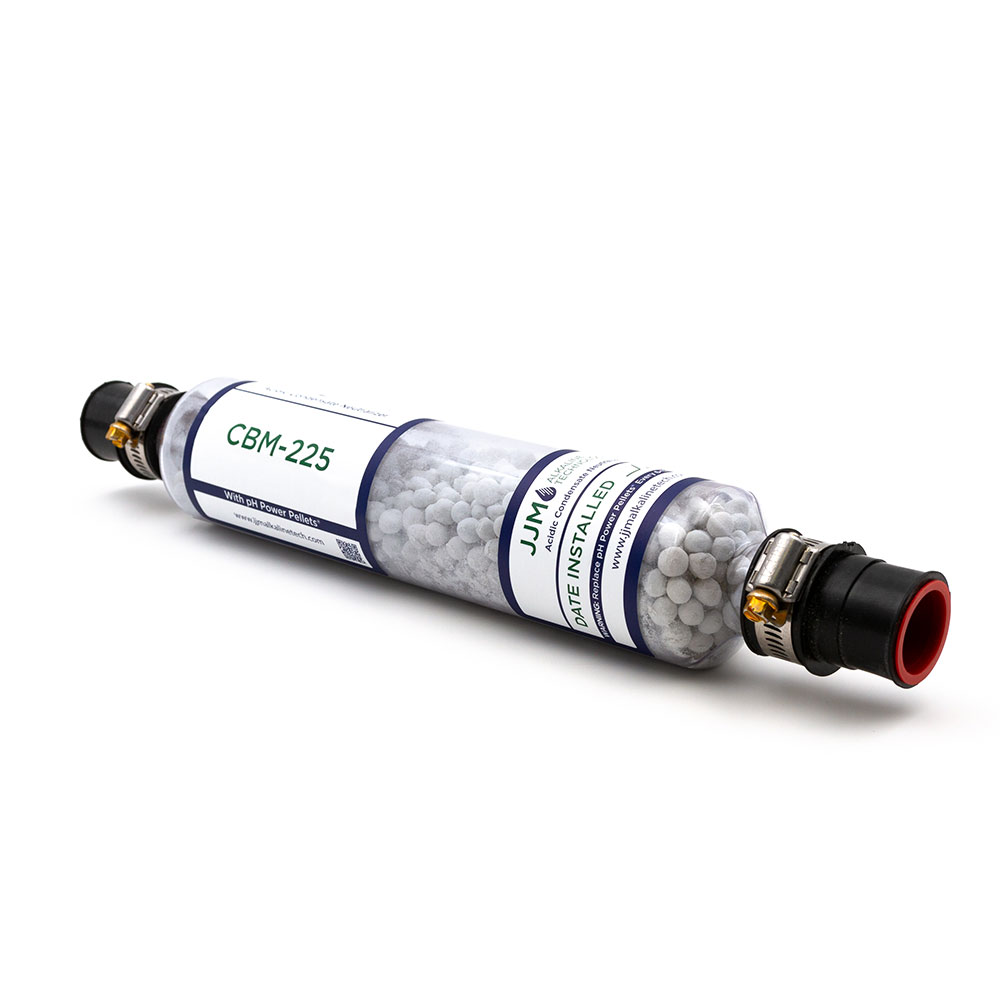 MODEL #CBM-225
JM-Series
The JM-Series is the traditional line from JJM® that has been trusted by commercial operators and leading Original Equipment Manufacturers since our earliest days. Built tough from PVC components, the JM-Series is a heavy-duty inline tube neutralizer for larger commercial installations. Floor or wall-mounted.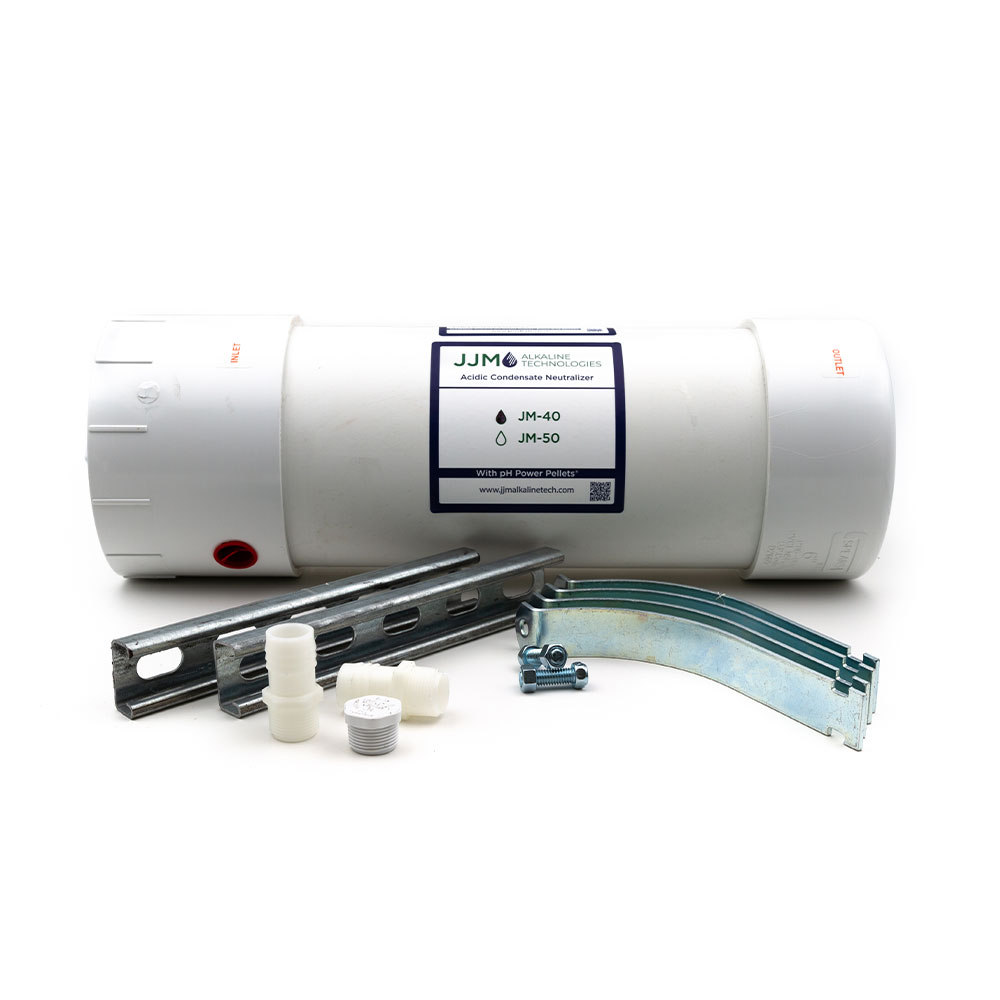 MODEL #JM-40
NB-Series
The NB-Series is a heavy-duty tank neutralizer built for demanding light commercial installations where a small footprint is warranted. The NB-Series is capable of handling installations with multiple heating appliances. Floor mounted only.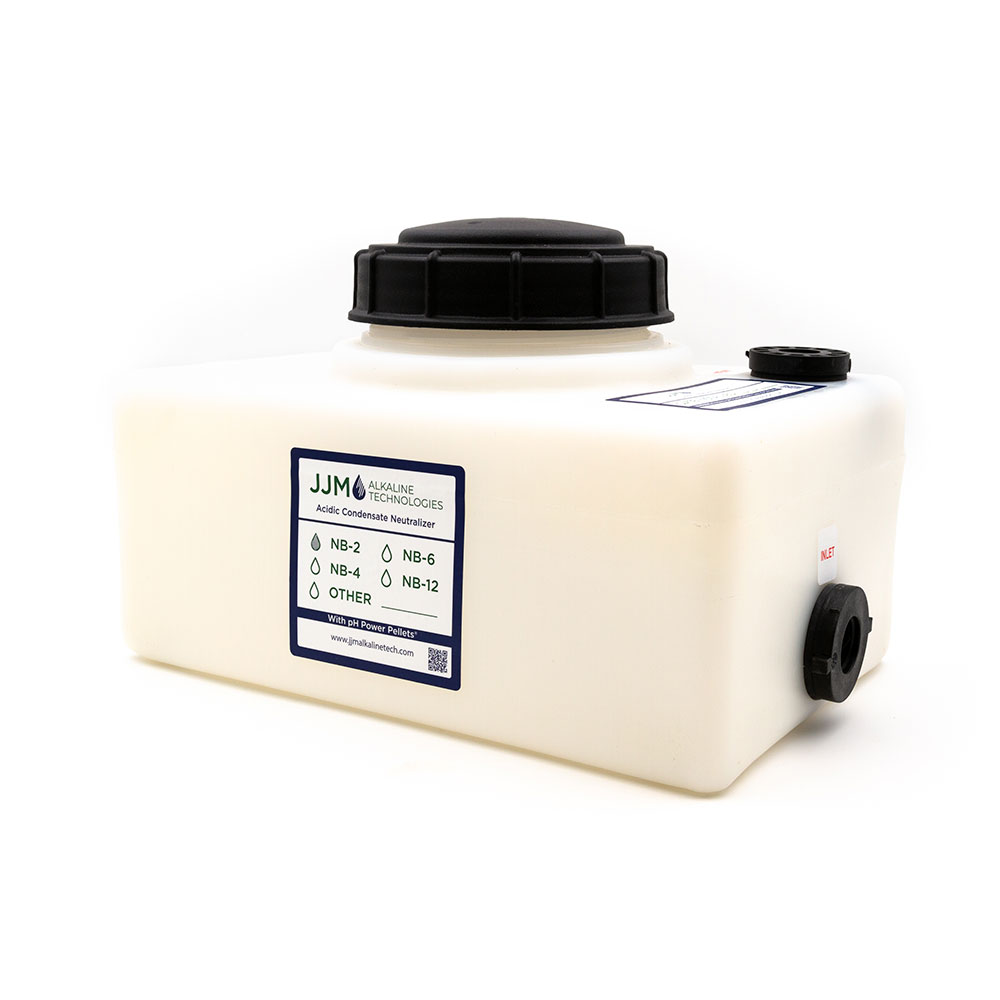 MODEL #NB-2
NBT-Series
The NBT-Series is our versatile line of tank neutralizers that ranges from residential to light commercial installations. Easily serviceable with a removable lid, NBT-Series neutralizers are well-suited for most standard operating site conditions. Floor mounted.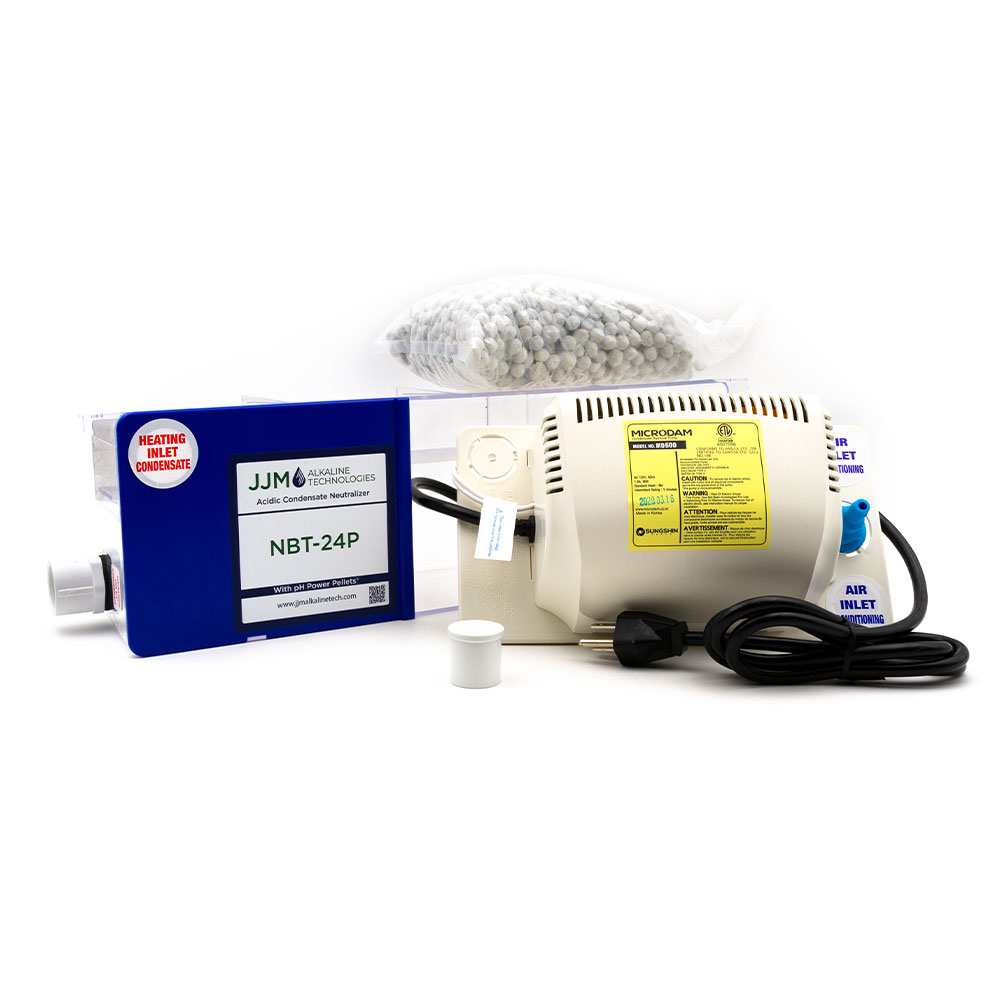 MODEL # NBT-24-P
V-Series
The V-Series is the vertical mount solution from JJM® that is ideal for single and multi-unit residential installations where space is limited. Vertical wall mounted.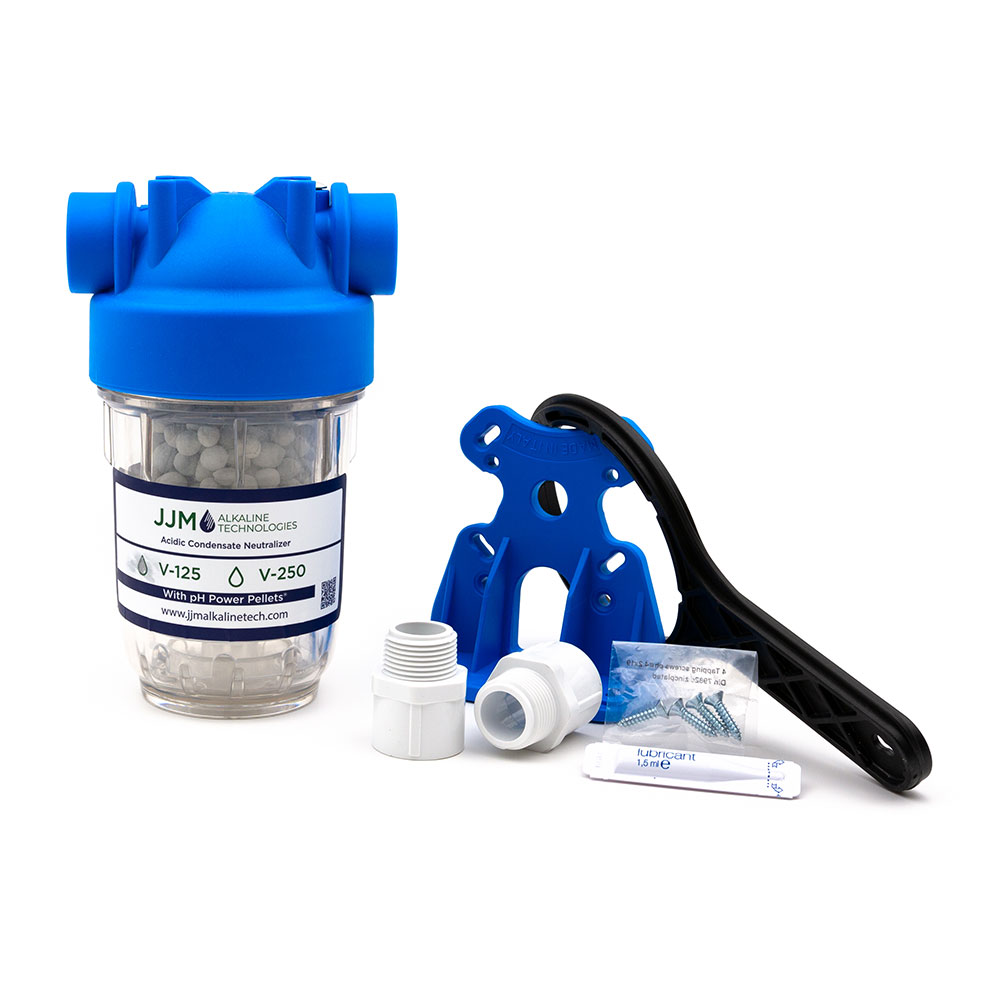 MODEL #V-125